Farmers in the Border Region for Food Estate
Last June, Syngenta Indonesia released a story campaign that showcases how we have led the way for Muzanni, a rice farmer from Sambas Regency, a border region in West Kalimantan, to a remarkable journey.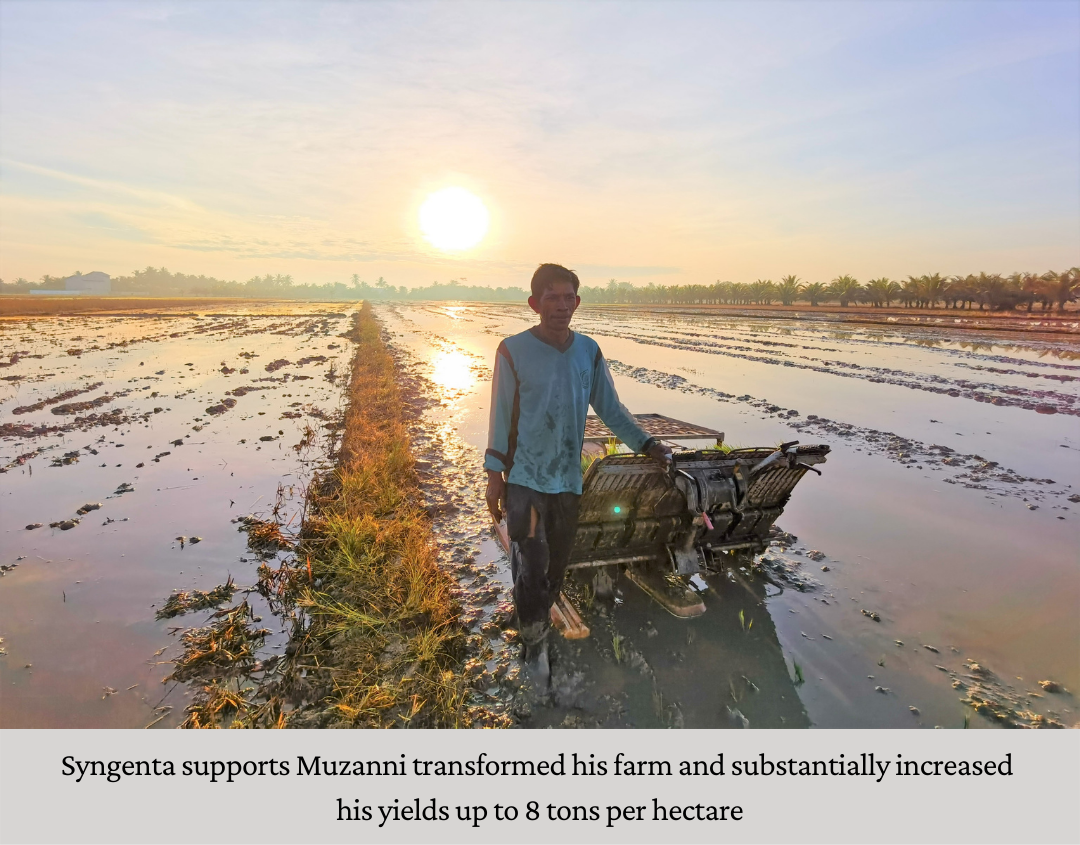 His early livelihood started as Indonesian Migrant Worker (TKI) in Malaysia. In 1999, he returned to Sambas Regency to extend his work contract. While waiting for the process he tried to plant rice. To his surprise, he grew passion for farming and ever since he has been a rice farmer, even a role model among his fellow farmers.
In the first five years, harvests were low, only 1.8 tons per hectare. But help was not far away. In 2014 he received extensive and unwavering technical support from Syngenta's field force, supporting him in improving agricultural techniques in rice cultivation. With Syngenta's tools and know-how, Muzanni transformed his farm and substantially increased his yields up to 8 tons per hectare.
For details of Muzanni's remarkable journey, let's take a look at the evocative video here:
Linkedin: https://www.linkedin.com/posts/syngenta_supporting-indonesias-farmers-in-the-border-ugcPost-6808560338049499136-r8wP
Instagram: https://www.instagram.com/p/CNr82lxFcsz/?utm_source=ig_web_copy_link
Syngenta Indonesia is now the leading partner for farmers in Sambas Regency - West Kalimantan, a border region in Indonesia, to support the government in developing food estate. Syngenta is ready to support the government of Indonesia and farmers to develop agriculture in the border areas for building national food estate and a gateway for agricultural exports.
 
---------------------//------------------------
Strategic Partnership that Enables Farm-to Market Support for Farmers
Syngenta Indonesia has established a strategic partnership with TaniHub to enable farm-to-market supports for farmers.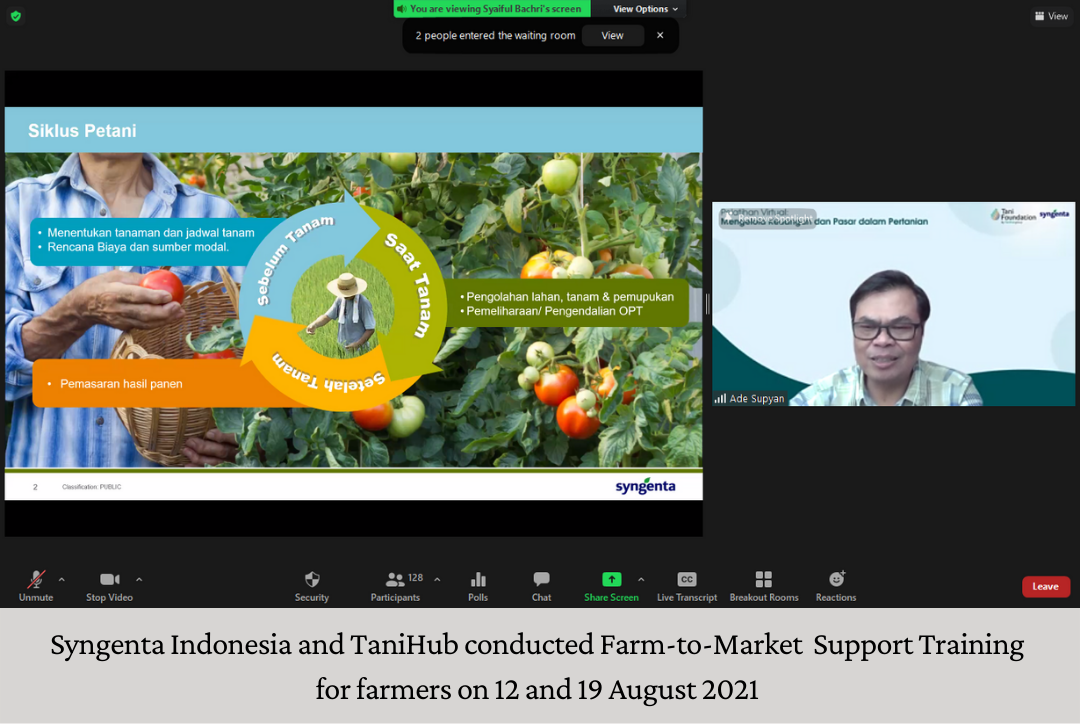 On 12 and 19 August 2021 Syngenta Indonesia and TaniFoundation (part of TaniHub) conducted their premiere joint activities in the form of farm-to-market trainings that were attended by over 150 farmers from Java, Bali and Lampung. The trainings covered topics around good agriculture practices, financial management, market management, and money lending services. More about the activities can be accessed at: https://www.instagram.com/p/CSy0QE4lvFc/?utm_source=ig_web_copy_link
TaniHub is a prominent startup company in Indoensia engaged in agricultural technology and focusing on a business-to-business e-commerce for agricultural, livestock, and fishery products Since its establishment in mid-2016, TaniHub has succeeded in helping market various agricultural products both inside and outside the country.
This collaboration is an important step to unlocking the potential that digital innovation brings to agriculture in our country, and complements Syngenta's commercial strategy to work with digital start-ups that connect farmers with multi-stakeholders such as traders, buyers, suppliers and consumers.