GET CONNECTED WITH BORNEO ORANGUTAN SURVIVAL (BOS)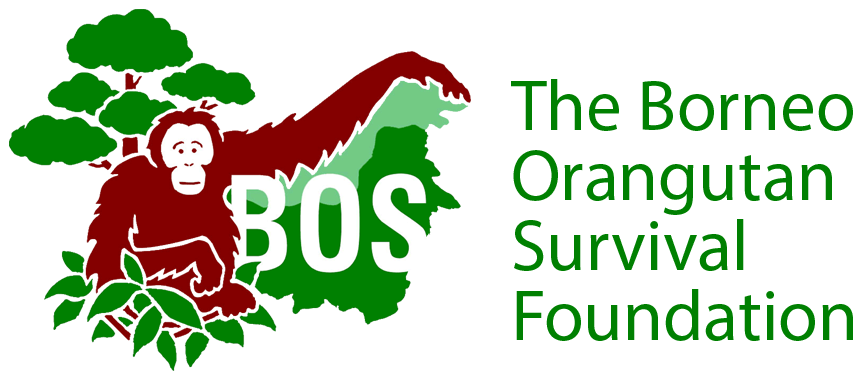 Borneo Orangutan Survival Foundation, or as it is more commonly known, the BOS Foundation, dream of a world where all wild, rehabilitated, and continuous care-dependent Bornean orangutans are free to live in sustainably managed forests or sanctuaries, providing benefits to both people and nature. To turn this dream a reality, BOS Foundation use multi-stakeholder partnerships to rescue, rehabilitate, and release Bornean orangutans to the forests of Borneo, while conserving reintroduced and wild orangutan populations and their forest habitats, and providing long-term sanctuary care to orangutans that cannot be reintroduced to the wild.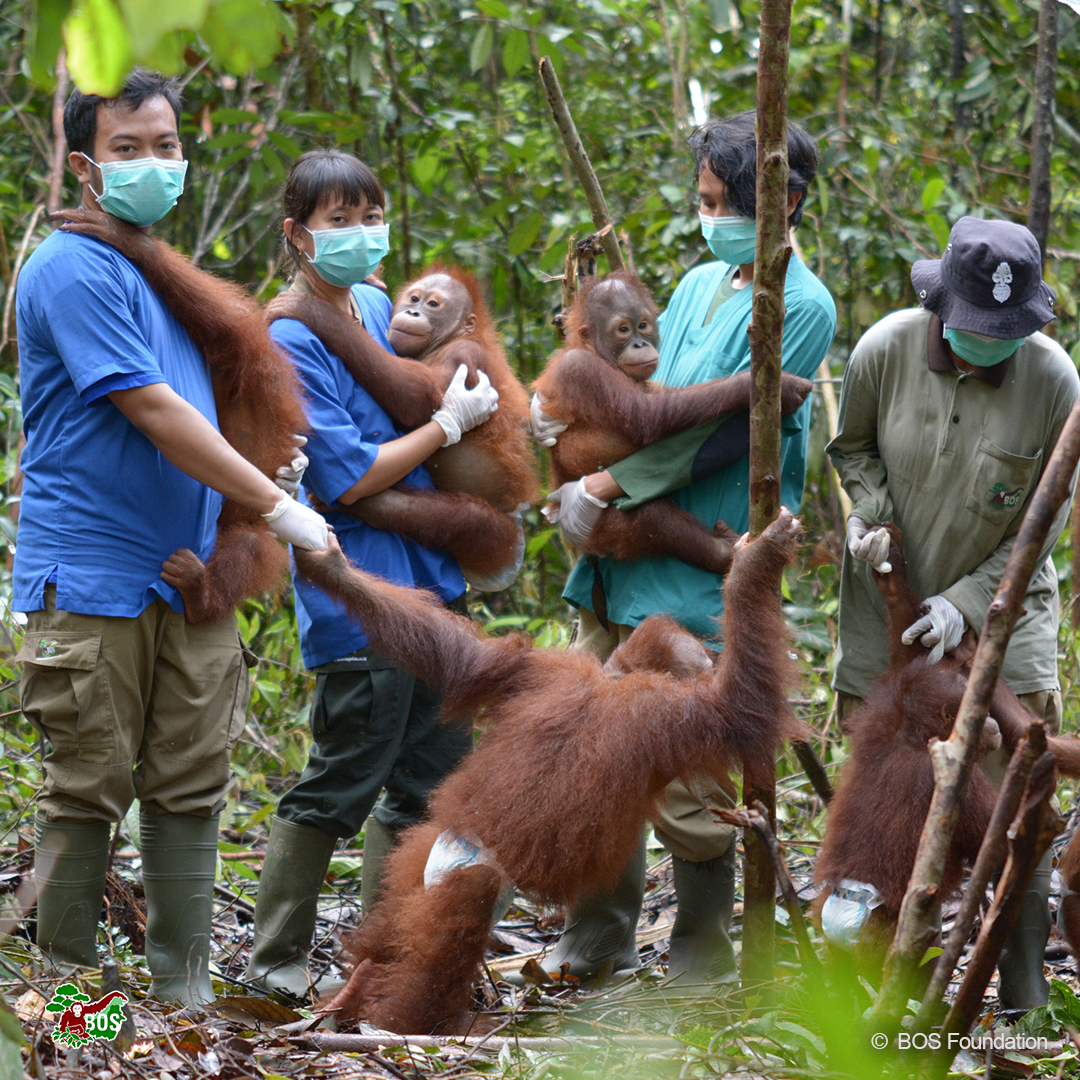 BOS Foundation believes that they are not alone on the frontlines of orangutan conservation. Even in the most remote working areas, these habitats are not only important to local communities but to our shared global climate, meaning that orangutan conservation is not just an environmental issue confined to Indonesia, but a global and human one. To achieve sustainable and long-term conservation, BOS Foundation engages with local communities, government bodies, educational institutions, and audiences across the world through endeavors in education, capacity building, and joint planning. This is realized not only through the Indonesian operations, but by close collaborations around the globe with Partner organizations – amongst these BOS Schweiz.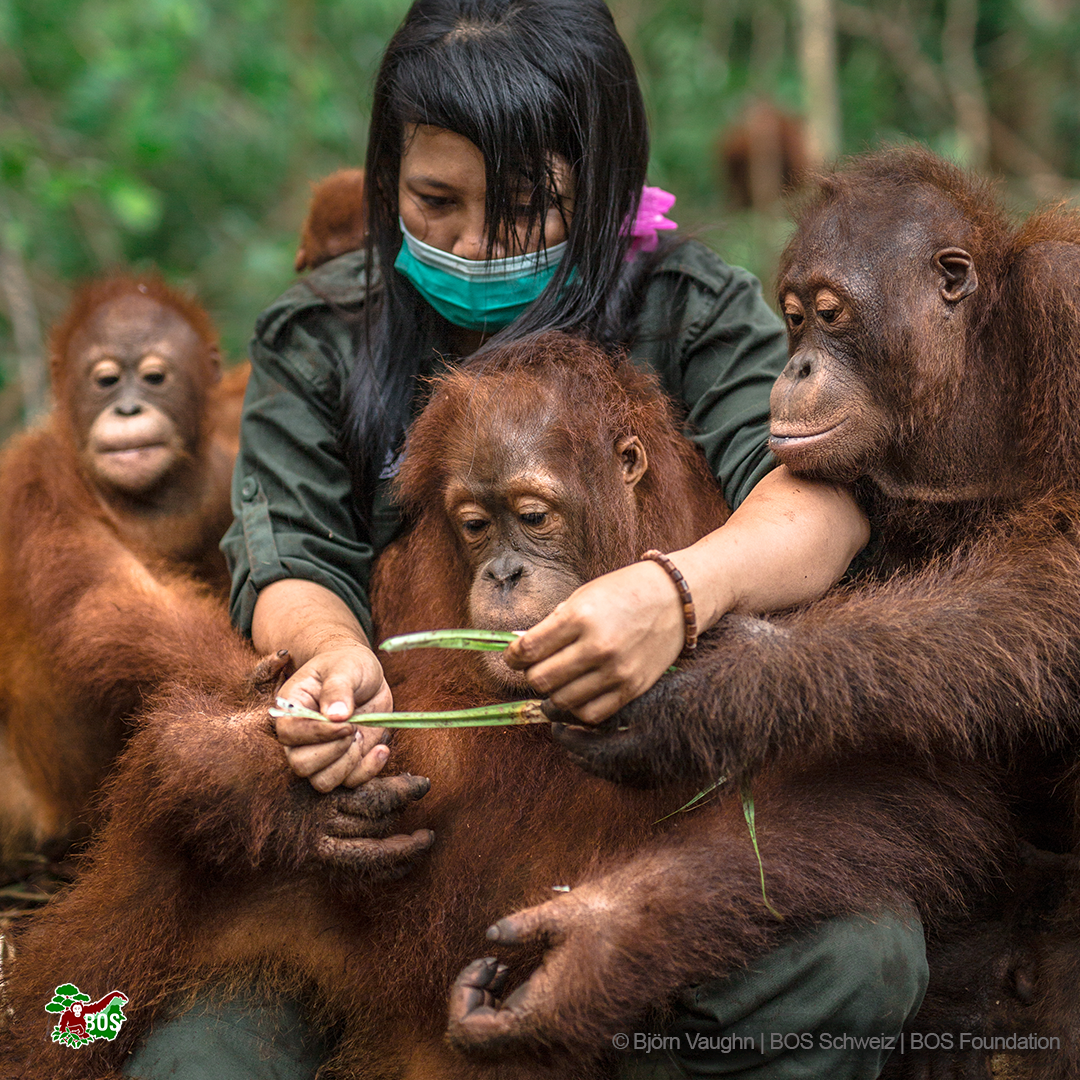 Borneo Orangutan Survival Switzerland (BOS Schweiz) is an independent non-profit organization registered in Switzerland and headquartered in Zürich. For 18 years, BOS Schweiz has been supporting BOS Foundation's projects in Indonesia and over time grew into BOS Foundation's most significant donor. Through fundraising and campaigning in Switzerland, BOS Schweiz financially supports the rescue, rehabilitation and release of orangutans as well as forest conservation efforts, but also co-manages projects with BOS Foundation and contributes expertise. In Switzerland, BOS Schweiz is growing its educational programme and works closely with the public as well as private sector.
Would you like to do good for the orangutans, the global climate and even for your image? Do you envision an engagement that creates a meaningful connection to your business activities in Indonesia? Then working with BOS is the right choice.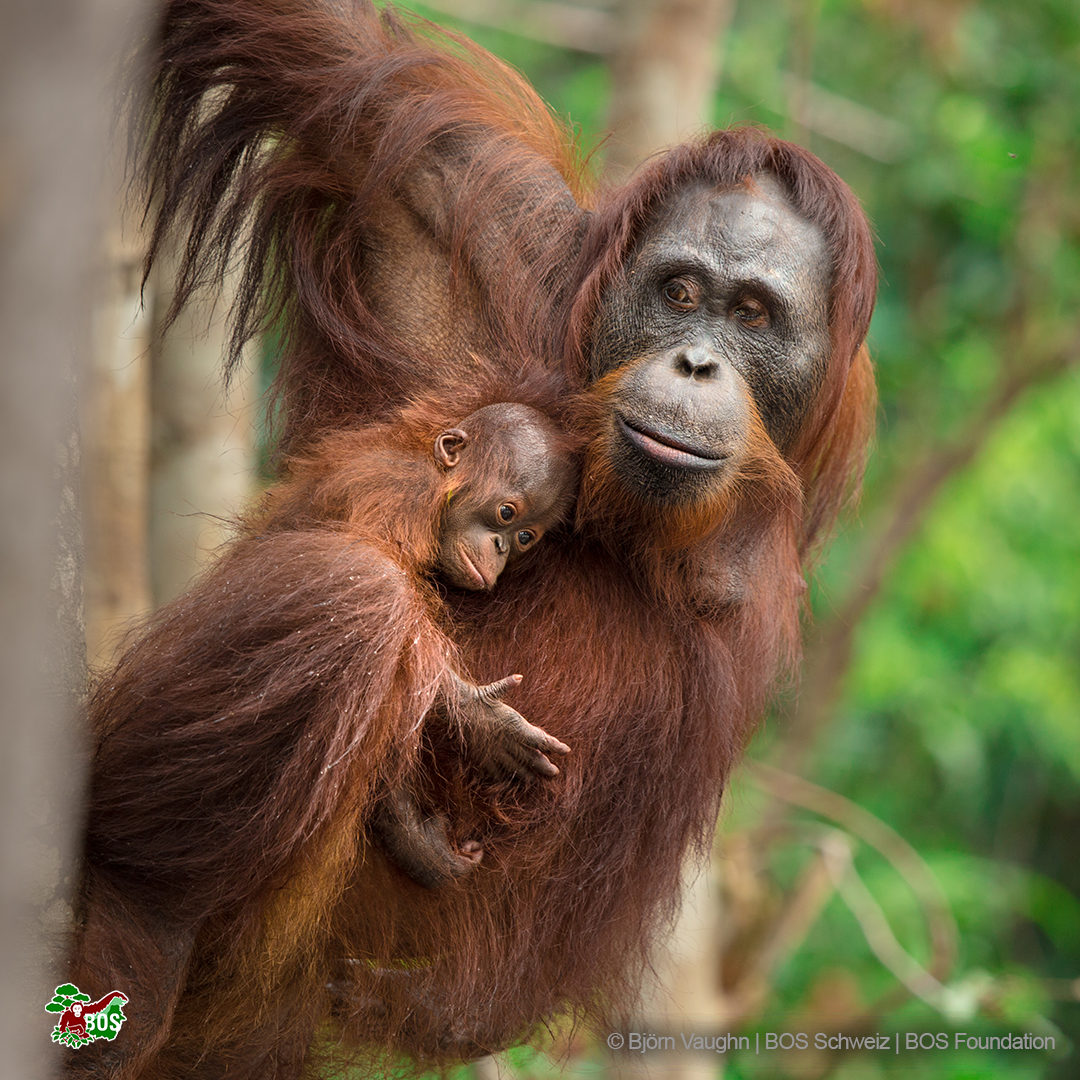 How you can support BOS 
If you are headquartered in Switzerland and would like to support BOS Projects in Indonesia, please get in contact with BOS Schweiz. BOS would be glad to meet you in person, to present our work to you and - based on your needs and wishes - to design the perfect sponsoring idea together. Create a story around your engagement with BOS and offer you a large database of materials which you can use freely for your communication and PR efforts. BOS do report in German or English and of course issue the invoices and tax-relevant donation receipts you need. BOS' sponsoring partnerships with Swiss companies range from smaller collaborative events happening all over Switzerland with or without our presence to larger sponsoring initiatives. Companies like Zürich Versicherungs-Gesellschaft AG, Lush Schweiz or Filabé of Switzerland Ltd support BOS' educational program, donate to the BOS rescue centers (e.g. by adopting orangutans) or help BOS conserve large forest areas (e.g. by donating seedlings for every paper bag they sell or by gifting tree certificates to their business partners and customers). With these and many other Swiss companies BOS Foundation has established meaningful business relationships that are as long-lasting and sustainable as the projects BOS do support in Indonesia.
---
BOS Schweiz contact:
Sophia Benz (CEO, Sophia.Benz@bos-schweiz.ch)
Nico Bärtsch (Sponsoring, Nico.Baertsch@bos-schweiz.ch)
Website: www.bos-schweiz.ch
Instagram: @bos_schweiz
Facebook: @bosschweiz
LinkedIn: https://www.linkedin.com/company/bos-schweiz/
Youtube: BOS Schweiz
---
For direct collaborations of your Indonesian offices with BOS Foundation in Indonesia, please contact BOS' office in Bogor. You can arrange educational workshops for your employees in Indonesia or visits to Samboja Lodge with guided tours with BOS. Joint education campaigns or events where BOS will put together a custom package for you (e.g. videos, infographics, brochures, landing pages, etc.) are a great way to support BOS' projects as well as reforestation packages or supporting 1+ orangutans through the rehabilitation process. All BOS projects can be sponsored directly or BOS can provide you the materials if you want to fundraise for a project from your Indonesian employees or customers. Please have a look at examples of a few of BOS' past collaborations with Indonesian companies: https://www.orangutan.or.id/get-your-business-involved
BOS Foundation contact:
Andrea Knox (International Communications and Research Advisor, a.knox@orangutan.or.id)
Shintya Anjani (Head of Fundraising, shintya@orangutan.or.id)
Website: www.orangutan.or.id
Facebook: @BOSFoundation
Main Instagram: @bosfoundation
Shop Instagram: @orangutanshop
Twitter: @bornean_OU
Tiktok: bos_foundation