Race Against Plastic Waste
On July 3rd, 2023, Made in Nias successfully held the first Trash Raft Race in Nias. It was a sportive, unconventional, and lively event, which succeeded in winning and involving the public in environmental protection in a simple way. The race showed that having fun is a good starting point for sustainable environmental protection. The first Nias Trash Raft Race 2023 showed - creative and happy.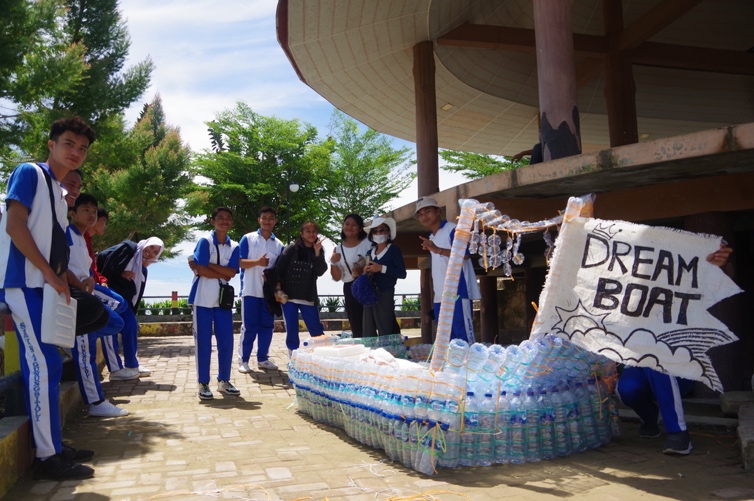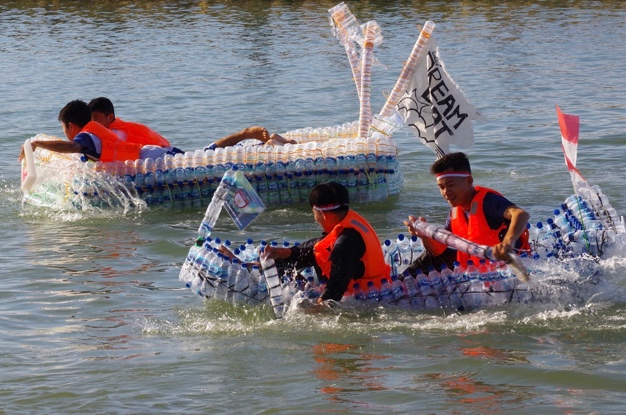 3,500 Plastic Bottles Processed
Young people from Nias collected in 6 teams over 3,500 used plastic bottles on the beach, in their schools, in the neighborhood, in parks, or public places. They built their own raft from the collected waste and competed against each other in teams with paddles. Together, they campaigned for a world without plastic waste under the slogan 'Beat the plastic pollution.' The race offered the participants one of the few opportunities to become socio-politically active in an easy way. The most important message was always that dealing with environmental problems can also be fun.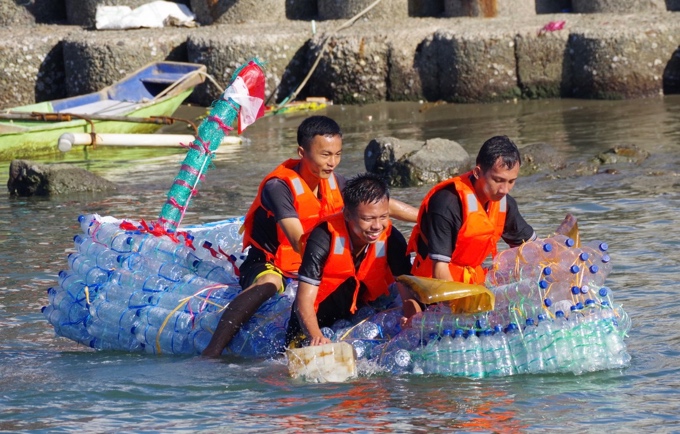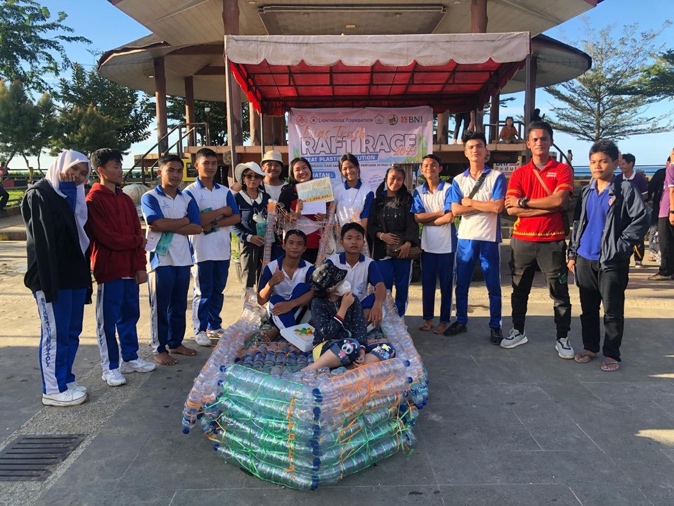 Encourage Creativity
Everyone can create new solutions for bad environmental habits. The race stimulated the creativity of young people in Nias and offered the opportunity for participation. Every raft had its own style and slogan. Each team published a video showing how the raft was built and why they participated. The videos were shared with friends and acquaintances on social media. The challenge of building a raft out of plastic waste was appreciated. The participants and the political representatives expressed the desire to continue the event next year.
Protect Environment - Share Joy
The race attracted many spectators. It was unusual and incredible for the spectators as well. Cheering on, joining in, and having fun - this is how sustainable environmental protection becomes easily accessible for everyone without a raised pointing finger. This is how the Trash Raft Race succeeded in raising sustainability awareness and building a community.
Nias Trash Raft Race 2024

We are doing everything we can to continue the event and are looking for sponsors for next year. Please support us and help us to make the Nias Trash Raft Race 2024 possible. We look forward to hearing from you for more information.
Made in Nias contact:
Gaby Ruppanner / Coordinator & Initiator of Made in Nias / gabyruppanner@gmail.com
Faozisökhi La'ia / Pusaka Nias Museum / www.museum-nias.org/en / ifaozisokhi@gmail.com
Yafaowoloo Gea / Organisa: Organizer of the Trash Raft Race and Founder of Yayasan Terang Nias Ehowu / www.terangnias.or.id /  yayasan.tne@gmail.com
Franziska Dürr / Leadership Kuverum / www.kuverum.ch / info@kuverum.ch