SwissCham Celebrating 70th year of Swiss and Indonesia relations as partners for growth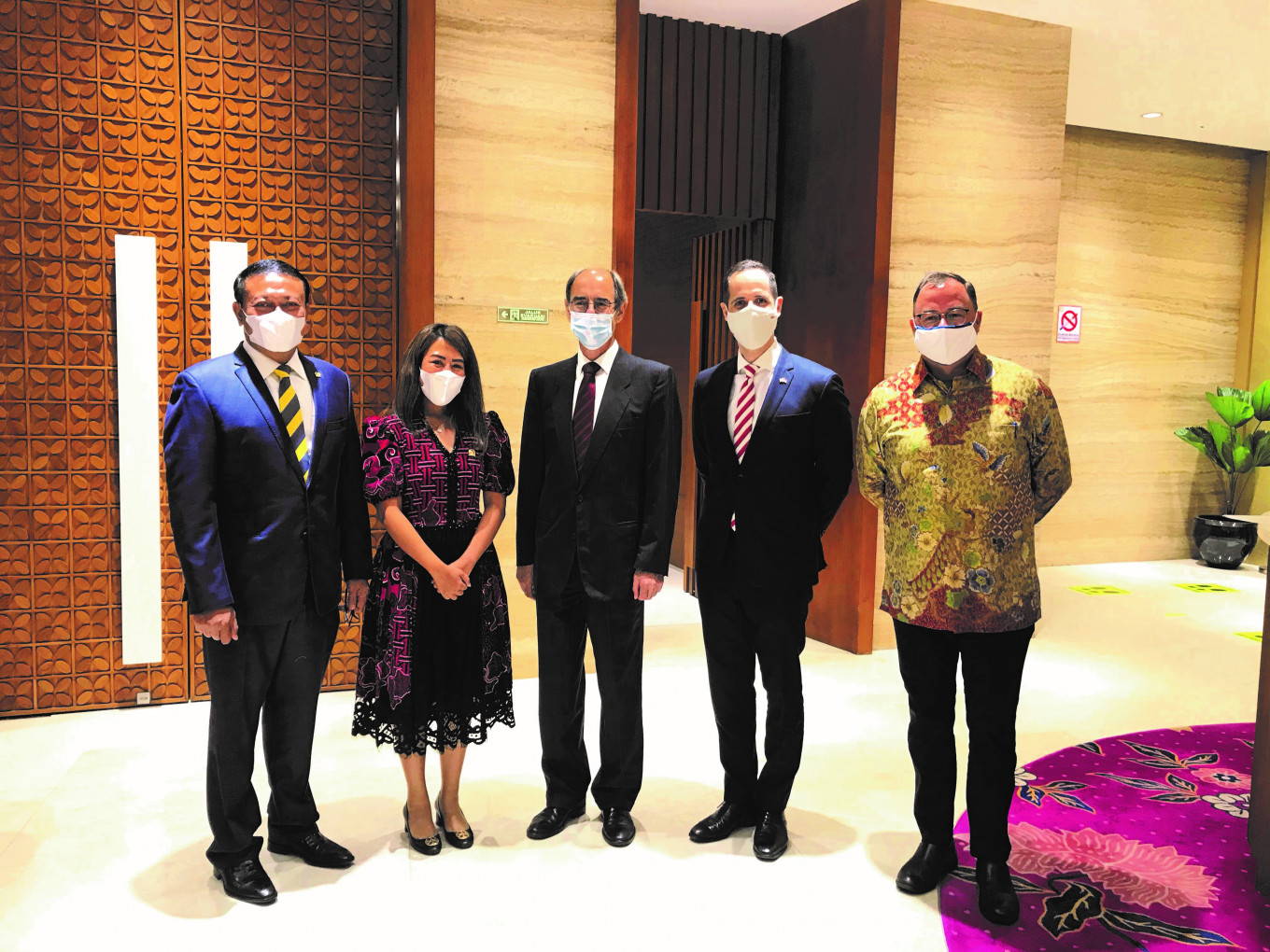 Switzerland and Indonesia are at an exciting point in history. Commemorating its 70th anniversary of diplomatic relations, the two nations are marching forward as partners in progress, marked by a bilateral trade higher than ever before, and a heightened state of trusted diplomacy. 
To signify both countries' strengthening ties, Switzerland has made it to the top five in the list of biggest investors in Indonesia for the first time this year. With a total of 118 projects worth $446.2 million, the investment contributes approximately 6.1 percent of the total foreign investment in Q1 2021 - a vast rise compared to last year's investment of $130.9 million from 554 projects, covering a wide range of industries, with food and beverage industry being the biggest contributor. 
Looking at the rising trade relations between Switzerland and Indonesia, the Swiss-Indonesian Chamber of Commerce (SwissCham) is adamant to foster closer relationships with business communities, government, and all stakeholders based on mutual trust and respect across a wide range of sectors. 
SwissCham is a Swiss and Indonesian Business Association with objective of enabling businesses to connect and excel in Indonesia and Switzerland. Its role is to provide access to a networking platform with a broad range of events, services and benefits to facilitate both corporations and individuals to discover business opportunities and establish valuable connections. 
Other than advocating Swiss Business in Indonesia, SwissCham is committed also to bridge bilateral interest between the two nations. Thus in October 2020, the organization launched SwissCham Sectoral Groups: Ease of Doing Business; Fiscal, Custom and Excise; Human Capital Development; and Sustainability & Innovation to support the commitment through various activities 
As of now, the sectoral groups have conducted a series of initiatives consist of 17 public webinars and public discussions, six advocacy meetings with Indonesian government officials, as well as  CSR program. 
Bringing the Relationship into a New Level 
Meanwhile, in diplomatic areas, as part of the economic strategy for Indonesia, we have seen real progress made on the comprehensive economic partnership deal between Indonesia and four European states: Iceland, Liechtenstein, Norway and Switzerland that have been going since 2010.
The comprehensive economic partnership deal is part of Indonesia-European Free Trade Association (EFTA) Comprehensive Economic Partnership Agreement (IE-CEPA), which concluded in 2018. The agreement aims to improve market access by removing trade barriers on both sides, opening more business-to-business prospects across a wide range of sectors while at the same time promoting the protection of intellectual property rights.
Thus, the year 2021 is very special for the bilateral relationship between Switzerland and Indonesia, ranging from politics, culture, education, to economy. This year will not only mark the beginning of the Indonesia – EFTA Comprehensive Economic Agreement on November 1, 2021, but the milestone also coincides nicely with the 70th anniversary of Diplomatic Relations between Switzerland and Indonesia dated back in November 2, 1951.
Taking great strides to support the Indonesian market
Switzerland is taking great strides to prove its commitment to provide best capabilities to support the Indonesian market. This is marked by the strategic partnership between the business communities in Switzerland and Indonesia to develop potential collaboration based on Switzerland key capabilities.
Going forward with the momentum, SwissCham Indonesia offers a new approach in addressing business challenges through advocacy, knowledge sharing, and collaboration with its sectoral groups.
"We intend to be the leading platform to leverage innovation and operational excellence of Swiss companies to contribute to the betterment of the Indonesian economy. I firmly believe that with our joint efforts, the long tradition of friendship, cooperation and mutual respect between our two great countries will be deepened further in the years ahead," said SwissCham's Chairman, Chris Bendl.
Bendl noted that with a relatively young age, the chamber has become an invaluable link between business with Swiss connections and the Government of Switzerland and Indonesia.  
"A hearty congratulation on celebrating 70th Anniversary of Diplomatic Relations between the two great countries Switzerland & Indonesia, and best wishes for the further development of our existing multifaceted cooperation to move forward to a stronger relation in the coming years."