SwissCham Donation for Earthquake Victims in Cianjur Channeled to the Indonesian Red Cross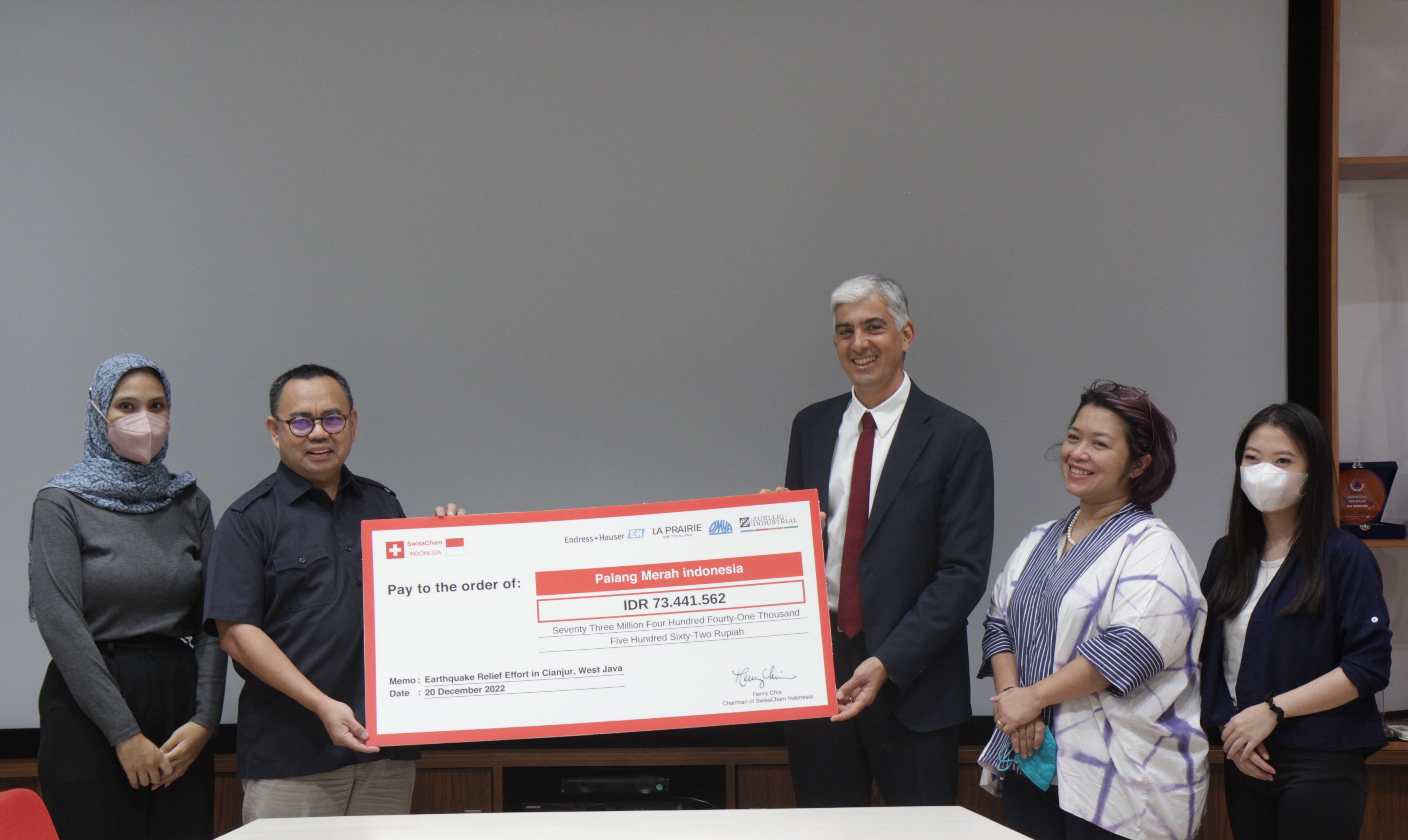 20 December, 2022 - Jakarta, Indonesia -- SwissCham Indonesia has channeled donations to those impacted by earthquake and subsequent landslides in Cianjur, West Java, via the Indonesian Red Cross (Palang Merah Indonesia) to aid the emergency and recovery phases.

The Vice Chairman of SwissCham Indonesia, Mr. Khalid Ibrahim, together with the representative of the donor company, Frida Attila from Endress+Hauser Indonesia, handed over the donation funds to Mr. Sudirman Said, Secretary-General of the Indonesian Red Cross (PMI) on December 20, 2022, at the PMI Headquarters.

The donations are collected from the proceeds of SwissCham's Raclette and Fondue Dinner 2022 and generous support from SwissCham member companies; Endress+Hauser, La Prairie, Omya Indonesia, and ZI-Techasia.

Mr. Sudirman Said offers his sincere thanks to all SwissCham members and partners who have contributed to this effort. SwissCham Indonesia also thanks all friends for the contribution.