SwissCham Indonesia 2023 Annual General Meeting
14/09/2023 - St. Regis Hotel, Jakarta.

Chaired by SwissCham Indonesia Chairman, Mr. Henry Chia, the AGM approved and endorsed SwissCham Indonesia Annual Report 2022/2023 and appointed the Board of Supervisor and the Board of Management for 2023/2024.

We extend our most profound appreciation and gratitude to our esteemed members for their strong support and commitment to our chamber. Together, we grow and make a positive impact on the bilateral trade and investment between Switzerland and Indonesia.
With the successful Annual General Meeting, we are pleased to announce the following SwissCham Indonesia's new board composition.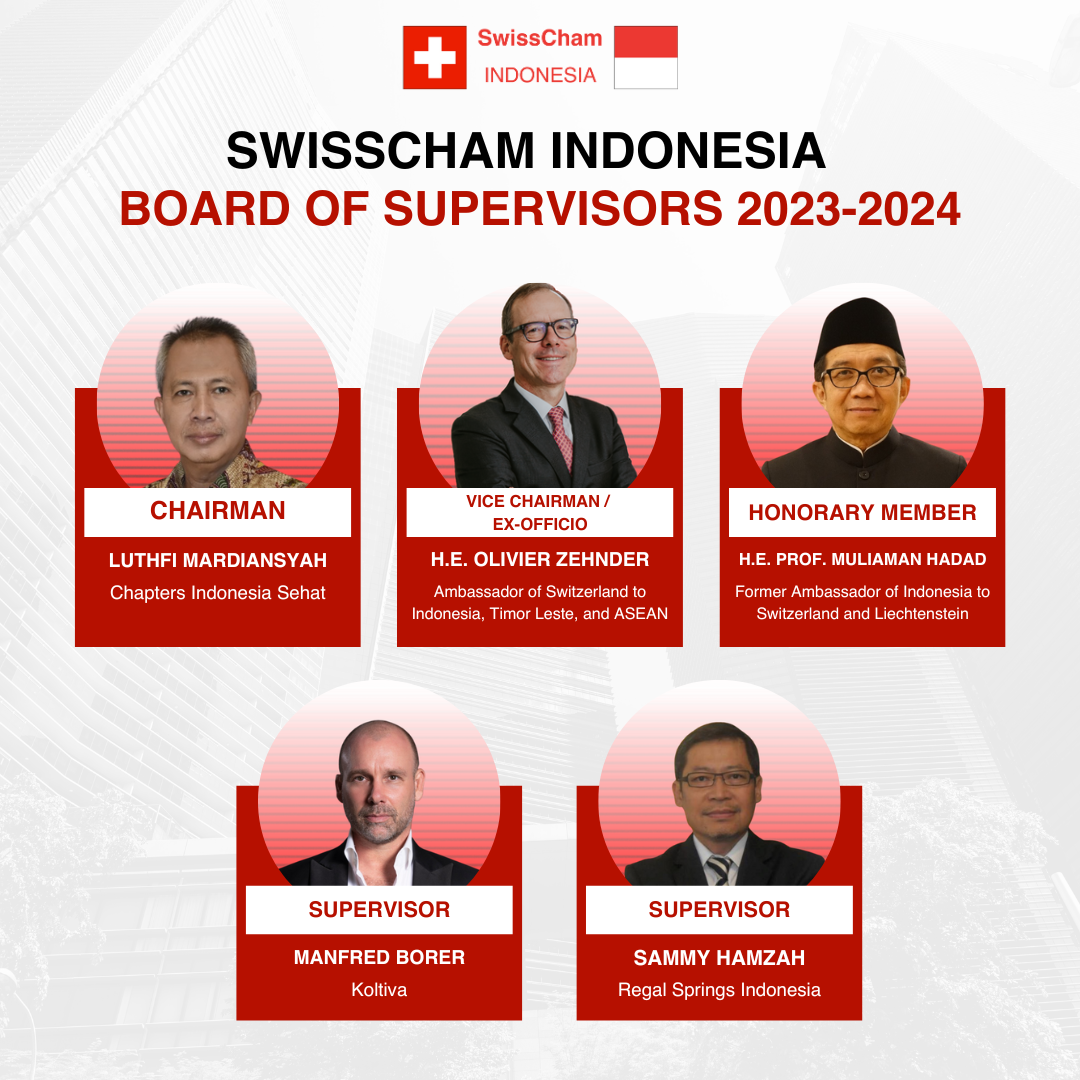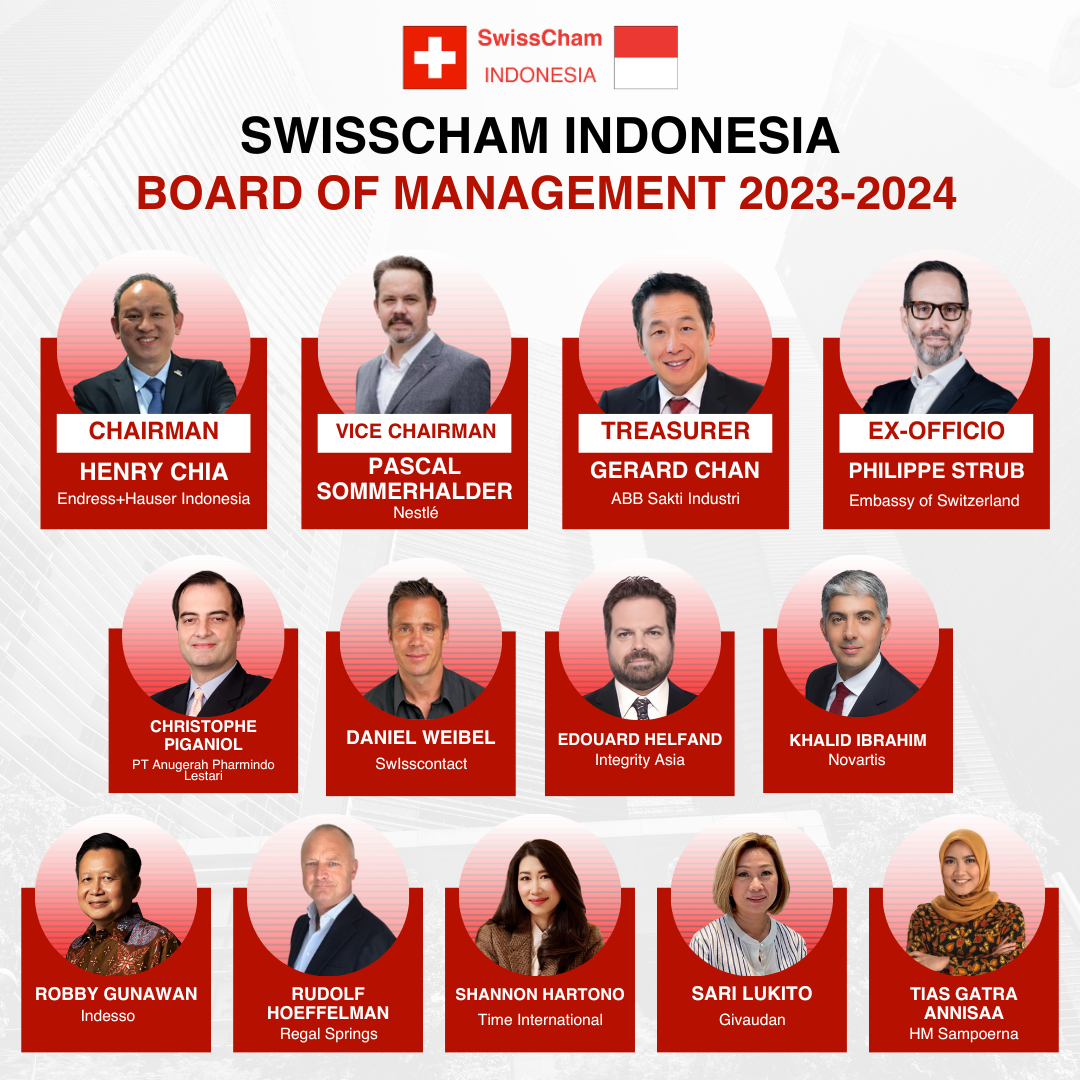 SwissCham Indonesia expresses sincere gratitude to the distinguished Board Members for their continuous support, and looks forward to another year of creating value for SwissCham members!