SwissCham Indonesia Chairman Message
---
Dear members and friends of SwissCham Indonesia,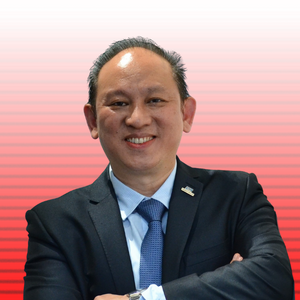 The fifth SwissCham Annual General Meeting (AGM) on 31st August 2022 new board members of SwissCham Indonesia has been elected, and the chamber finances and activities have been accepted and approved.
I would like to thank Mr. Chris Bendl for his chairmanship of the SwissCham for the past two years, as well as the outgoing board members for the leadership, dedication, and professionalism which brought a tremendous success to the chamber.
While we always utilize the AGM to welcome the new board members, I am very pleased to say that most of the former board members remain creating a solid basis for the chamber's future stability.
The activity initiated in the sectoral groups Ease of Doing Business; Fiscal, Customs, and excise; Sustainability and Innovation; Human Capital Development; all are on track.
SwissCham's success is partly due to our excellent engagement and collaboration with the Swiss Embassy in Indonesia as well as Indonesia Embassy in Bern.
I am looking forward to meeting you all in a lovely social evening hosted by SwissCham Indonesia and we will use that occasion to build a strong relationship.
I will see you soon!
Sincerely,

Henry Chia
Chairman of the Board of Management
---